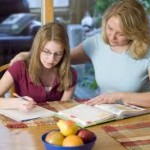 If you're considering homeschooling, here are a few considerations before you begin. First, you need to know the homeschooling laws in your region. You'll need to be very clear about what studies your child needs to do and to what level. You will be responsible for ensuring that your child fulfills all of the requirements.
Look for a home school support group in your area. You can either meet with these people or chat with them online. This will allow you to share ideas with others and to exchange concerns, tips and challenges. It's very important to be able to share your frustrations and concerns with other parents experiencing a similar process.
Make plans for field trips. This is a large part of the home school experience. Go outside of the house and break away from the school furniture to experience real world educational opportunities.
You can find a wealth of information online about home schooling. You'll find many online resources that will allow you to print out materials, order workbooks and much more.